I Donated 18 Inches of Hair to Honor My Mother – Here's What to Know!
This post may contain affiliate links for your convenience. That means that if you make a purchase, I will receive a small commission at no extra cost to you. Read more here.
My mother's life was cut short by cancer at age 39; I was only nine years old when she passed away.
As I sit here and jot down these tips on how to donate hair, I am only one year younger than she was when she died.
My mother was brave.
So, so brave.
No matter how sick or sad or terrified she felt, she never shared that with me as a child – she always put on a brave face in front of my sister and I.
In fact, she only shared one struggle with me, and that was how hard it was for her to lose her hair.
Decluttering and minimalism helped me to walk further down the path to healing, and now I wanted to do more.
This week, after donating 18 inches of hair to cancer and alopecia, I have a lot of tips to share.
Several misconceptions about the hair donation process held me back from trying to donate my hair for a long time, so I hope that by writing this post I can help clear up a few of those and help someone else — maybe you? — be brave enough to donate hair.
Let's get started!
RELATED POST: 90 Letting Go Quotes for Moving On and Healing the Pain
Why should you donate your hair?
"It's just hair. Don't worry, it will grow back! "
How many times have you heard that in movies or yourself after a bad haircut or hair-dying mishap?
But studies suggest that how you feel about your hair can be life-changing, for good or for bad.
That gives a whole new meaning to the term bad hair day.
Is hair more than just hair?
Across history and myth, spanning continents and cultures, the role of hair and self-image is interwoven in profound and mysterious ways.
As early as 4,000 B.C., ancient Egyptians were trying to cure baldness by rubbing their heads with a mixture of dates, dog paws, and donkey hooves, all ground up in batches and cooked in hot oil.
In Greek and Roman times, elaborate wigs were a symbol of powerful status and wealth.
Reflect upon this biblical legend; how did Delilah strip the mighty Sampson of his supernatural strength?
By cutting his hair!
BE INSPIRED: How to Make a Memory Box in 5 Simple Steps (for Kids or Adults!
Your hair donation can make a difference
In short, hair loss can have a profound impact on a child or adult's self-esteem.
If you are considering cutting your hair, consider that a small haircut for you can make a huge difference in someone else's life.
Your hair donation can put a smile on someone's face, brighten their day, and maybe even give them more confidence when they step out of the house.
Be Inspired: 10 Best Minimalist Mom YouTubers to Follow (and Change Your Life!)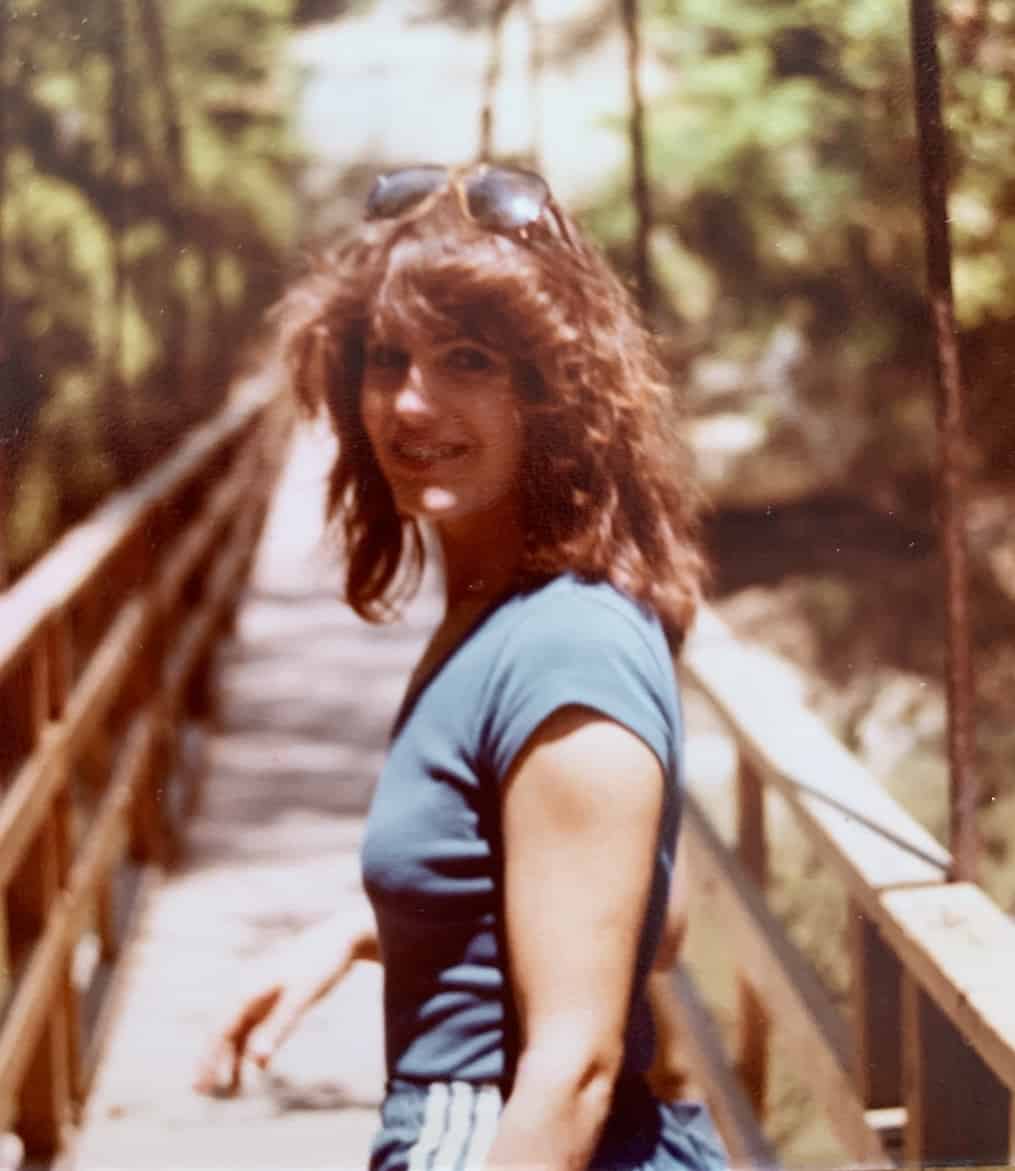 Where to donate hair
Locks of Love was the program that I was most familiar with, but there are now more hair donation organizations to choose from than ever before.
Keep in mind that each program has different requirements and rules; some are non-profit and others collect a small profit, some are exclusively for children and others cater to adults as well.
You should also check each organization for its specific rules about what kind of hair can be donated.
For example, Locks of Love requires hair to be a minimum of 10 inches in length, while Wigs for Kids wants donations of 12 inches or more.
And both Hair We Share and Children with Hair Loss will accept colored or grey hair, but won't take highlighted hair over 8 inches.
Before you donate, make sure to double-check with your organization of choice to ensure your hair donation doesn't end up in the trash bin!
Here are the best places to donate hair:
How long do you need to grow hair to donate?
As mentioned above, each program has it's own rules in regards to hair length.
As a good rule of thumb, the shortest hair accepted for donation must be at least 8 inches in length and 10-12 inches is the more common requirement.
If your hair is curly you can definitely stretch it out to reach the minimum length, but the shortest layers of hair have to meet that length or your donation can't be used.
What if your hair is too short for donation?
Want to donate but your hair isn't long enough?
Even a small donation can make a difference!
If you have 3 inches of hair or more, the program Matter of Trust will accept your hair donation and turn it into a hair mat that can help to clean up oil spills to protect the environment.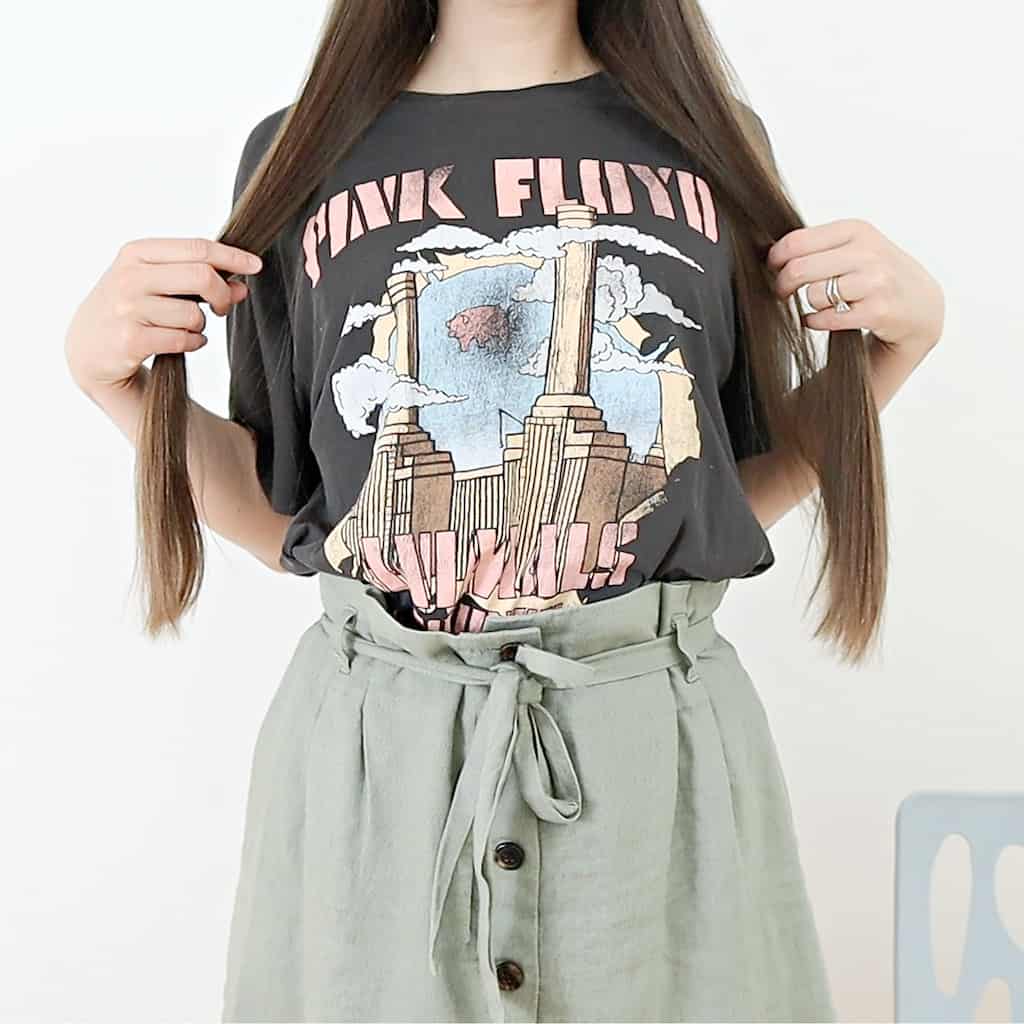 How to donate hair (the right way)
It's good that you are reading this before you try and donate your hair.
As it turns out, donating hair isn't actually as intuitive as you might think!
There was a girl who spent 2 years growing out her hair for donation, only to find out that she had not prepared it correctly and the entire bundle was thrown out.
Ouch!
You can either cut your hair yourself at home following the instructions below or you can try and find a local hair salon that participates in hair donation programs.
Just run a search for "hair donation salon near me" or "hair donation salon + [your zip code]" and see what you can find.
These salons will know how to part, tie, and cut your hair to match your chosen organization's requirements.
Some even offer discounts or free cuts for hair donors!
How to prepare your hair for donation:
Trim your hair – Snip off split ends and dead hair before you do the big chop – remember, donation programs require eight inches of healthy hair.
Wash hair – Wash your hair to ensure it's clean before you cut it for donation.
Dry hair completely – Hair must be completely dry before you pack it for shipping – wet hair can mold in shipment!
Do not use products – Hold that hair gel, partner – your hair needs to be free of all hair care products, such as gels, creams, pastes, and hair spray.
How to cut your own hair for donation:
Prepare hair according to all rules above.
Tie hair into 2-6 sections (as a rule, the more sections the better – check with each program before you cut)
Tie a ponytail for each section at the point you want to cut (you will be cutting ABOVE the band)
Check hair length with a ruler before you cut to make sure it's long enough.
Braid each section of hair and secure tightly with another band at the bottom.
If hair is especially long, secure with more bands every 2-3 inches.
Using sharp scissors, cut each section above the top hairband.
Pack and mail your hair according to the programs instructions*
* Special note: Check with your chosen hair donation program about specific shipment requirements. My program specified absolutely no plastic to be used in the shipment envelopes, but other programs require a plastic Ziploc bag.
Now get out there and donate your hair!
Thank you so much for reading this post and taking the steps to donate hair – you are making a positive impact on someone's life!
If you or a loved one has been affected by cancer or alopecia OR you have donated hair, feel free to come and comment on this YouTube video and share your story.