50+ Best Mottos to Live By to Inspire & Encourage You
This post may contain affiliate links for your convenience. That means that if you make a purchase, I will receive a small commission at no extra cost to you. Read more here.
From quotes from famous philosophers to common everyday sayings, personal mottos provide plenty of inspiration to find greater meaning in daily life. Mottos both help us shift our attitude and encourage us to change habits that have been holding us back. With that said, here's a list of 50+ life mottos to live by on a daily basis!
And if you're looking for more quotes and sayings for inspiration, you might also enjoy this list with over 200 positive thinking quotes.
What is a life motto?
A life motto is a phrase or sentence that you can live by to make your life better. It can be something that encourages you when things are tough, or it can be a reminder to stay positive and on track.
A life motto is like a personal slogan that helps you live your best life!
What are some of the benefits of having a personal motto?
There are SO many benefits of having a personal motto. Some of the key benefits include:
Having a personal motto can help you stay positive in difficult times.
It can be a reminder to stay on track and achieve your goals.
A great life motto can be a source of strength and encouragement when you need it most.
READ MORE: 100 Personal Goals Examples to Make for Yourself RIGHT NOW!
How to find a good motto to live by
There are a few things to keep in mind when finding a motto to live by.
First, make sure that the motto is something that resonates with you and is something that you can see yourself living by. It should be something positive and motivate you to be your best self.
And, make sure it is something that is realistic and achievable.
50+ of the best personal life mottos
There are tons of different life mottos out there, and it can be tough to choose which ones are right for you.
To help you out, we've compiled a list of 50+ life mottos to live by. These mottos come from a variety of different sources, including famous people, popular songs, and inspiring books.
No matter what your situation is, there's a life motto out there that can help you through it. So read on, and find the perfect life motto for you!
Mottos that inspire kindness
There are many quotes on the power of kindness. These mottos seek to bring out acts of everyday kindness from others and highlight the impact they can have.
1. "Always be a little kinder than necessary." – James Barry
2. Treat yourself as you would treat a good friend.
3. "No act of kindness, no matter how small, is ever wasted." —Aesop
4. How you make others feel about themselves says a lot about you.
5. "We rise by lifting others." – Robert Ingersoll
READ MORE: 100+ Family Rituals Ideas to Bring Your Family Closer Together
Life mottos about love
Love is one of the most powerful emotions we experience. These mottos emphasize different aspects of love, from its ability to bring us happiness to its importance in our lives.
6. "Love yourself first, and everything else falls into line. You really have to love yourself to get anything done in this world." – Lucille Ball
7. Love conquers all.
8. "Fall in love with yourself, with life, and then with whoever you want." – Frida Kahlo
Personal mottos for yourself
A big part of having a fulfilling life is always striving to improve yourself. These mottos emphasize the importance of growth and development, both as individuals and as a part of the world around us.
This version of the life motto flips the switch. For those who struggle with self-love, these mottos are a reminder that you are just as much worthy of kindness and respect as others.
9. Always trust your gut; it knows what your head hasn't figured out yet.
10. Be who you needed when you were younger.
11. "Trust yourself. Create the kind of self that you will be happy to live with all your life." – Golda Meir
12. "A girl should be two things: who and what she wants." – Coco Chanel
Life mottos about priorities
There are always going to be competing demands on our time and attention. As more people find the freedom that a life of simplicity brings, these mottos emphasize the importance of knowing your priorities and staying true to them.
13. You can do anything, but not everything.
14. Less is more.
This is a motto in itself and one I am particularly passionate about. In fact, I wrote an entire post showcasing 21 reasons why you should make less is more your life motto!
15. Your priorities aren't what you say they are. They are revealed by how you live.
16. "Time is the most valuable thing a man can spend." — Theophrastus
17. "Not my circus, not my monkeys." — Polish proverb
18. "Your time is limited so don't waste it living someone else's life." – Steve Jobs
19. "I know for sure what we dwell on is who we become." – Oprah Winfrey
READ MORE: Top 20 Be Yourself Quotes to Embrace the Skin You're In
Life mottos for living in the present
It can sometimes be hard to let go of the past.
So many of us live with regrets and cling to them. What would have happened if you did this instead? This kind of thinking holds you back. Decisions have already been made, a path chosen.
So instead, look at where you're at now. And, if you're not happy with the present, work to make the future something you'd be proud of!
These mottos emphasize the importance of living in and enjoying the present moment.
20. What you aren't changing, you're choosing.
21. "Don't let yesterday take up too much of today." — Will Rogers
22. Never let the sadness of your past and the fear of your future ruin the happiness of your present.
23. "Live as if you were to die tomorrow. Learn as if you were to live forever." — Mahatma Gandhi
READ MORE: 50 Healing Affirmations for Letting Letting Go and Moving Forward
Gratefulness quotes to live by
A life motto doesn't have to be serious or profound. It can simply be something that brings a smile to your face each time you think of it.
These mottos about gratitude are perfect for those moments when you need a reminder to appreciate the good in your life.
24. "There is a calmness to a life lived in gratitude, a quiet joy." – Ralph Blum
25. Life is a gift.
26. "Gratitude turns what we have into enough." – Aesop
27. Work hard and be grateful.
28. Stop and smell the roses.
RELATED POST: 12 Habits of Simple People to Adopt to Be Happier
Mottos on happiness
You could live by any one of these mottos and be well on your way to a happy life. Adopting a mindset like this is one of the most efficient ways to become a happier person.
Here are 30 more happy person habits you can take on for more joy in life!
29. Don't worry, be happy!
30. "The most important thing is to enjoy your life – to be happy – it's all that matters." – Audrey Hepburn
31. K.I.S.S. – Keep it simple, silly!
If this particular motto is something you really struggle with, take a look at this post where I compiled a list of simple ways to make life easier for yourself!
32. Laughter is the best medicine.
33. If it makes you happy, it's never a waste of time.
34. "Comparison is the thief of joy." — Theodore Roosevelt
RELATED POST: 5 Reasons Comparison is the Thief of Joy (and How to Quit)
Inspiring life mottos To Live By
These mottos are sure to inspire you to live your life to the fullest!
35. "Life is either a daring adventure or nothing at all." – Helen Keller
36. "Don't be pushed by your problems. Be led by your dreams." – Ralph Waldo Emerson
37. "Anything you can imagine, you can create." — Oprah Winfrey
38. "If you can dream it, you can do it." – Walt Disney
Mottos to instill courage
Even those who appear the bravest and the strongest face fear on a weekly basis. The only difference is that they work through it. Don't think of fear as your opponent, but instead as a place for you to grow.
Here are some of my favorite mottos to instill courage!
39. "If you can't beat the fear, just do it scared." — Glennon Doyle Melton
40. "Vulnerability is not weakness; it's our most accurate measure of courage." — Brené Brown
41. "To see what is right and not to do it is want of courage, or of principle." – Confucius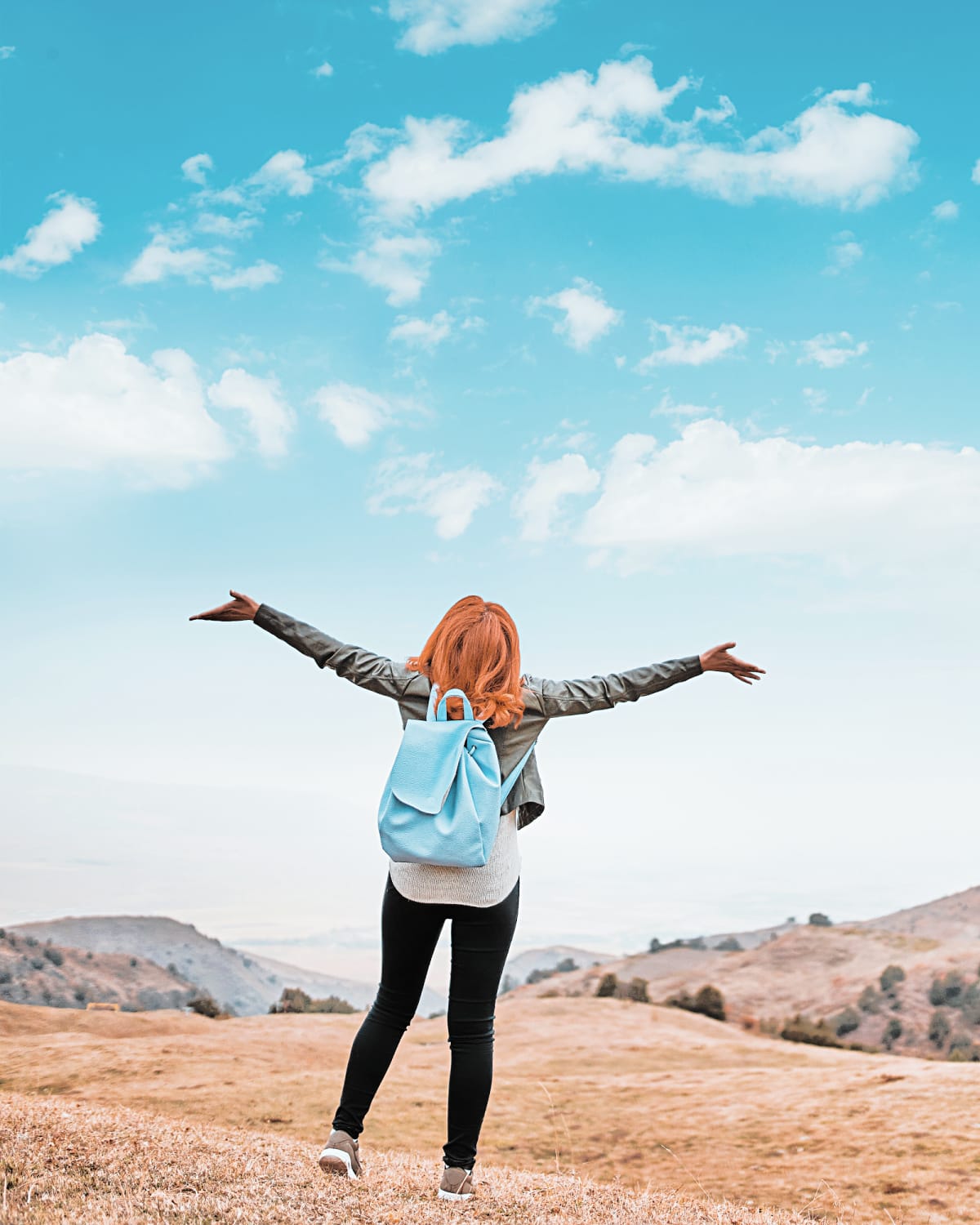 Mottos of perserverance
These mottos emphasize the importance of not giving up, even when things are tough.
When you have bad days, remember some of the happy moments from your past. Remind yourself that more of these happy moments will make up your future. It's like a glimmer of sunshine breaking through the clouds on a harsh winter day.
42. Everything you've ever wanted is on the other side of fear.
43. One day at a time.
44. "Flowers grow back even after the harshest winters." — Jenna Cecelia
45. I can do hard things.
46. "It's how you deal with failure that determines how you achieve success." – David Feherty
47. "Slowly is the fastest way to get to where you want to be." — André De Shields
48. Don't miss out on something amazing because it could also be difficult.
49. "Imperfect action makes things happen." — Jenna Kutcher
50. Fake it til you make it.
Don't be put off by that last life motto; it's not telling you to be fake, but rather believe in yourself and your dreams!
This is a common idea rooted in the Law of Attraction, which you can read more about in this post on how to make a vision board that actually works.
READ MORE: Top 20 Slow Down Quotes to Relax and Enjoy Life
Mottos To Live By that encourage growth
These mottos emphasize the importance of growth, both personally and professionally. By changing your mindset to one of hope and optimism, nothing will stop you from doing great things.
Fight for what you believe in and ignore what others are doing.
51. Grow through what you go through.
52. "Do the best you can until you know better. Then when you know better, do better." – Maya Angelou
53. Be the change you want to see in the world.
54. "Growth is the only evidence of life." – John Henry Newman
55. If it comes, let it. If it goes, let it.
BE INSPIRED: 30 Ambition Quotes to Awaken Your True Potential in Life
Which of these life mottos resonates with you?
The motto or quote that you gravitate towards the most means you identify with something in it. It could be a reminder of how you want to live life or what you enjoy most about your current mindset.
No matter what life mottos you choose to live by, make sure they inspire and motivate you. A motto should be something that makes you want to be a better person. It should push you to do more than you thought possible.
What are some of your favorite mottos? Share them in the comments below and maybe we can add even more to this list together!
Pin these ideas for mottos to live by to read again!