50+ Best Experience Gifts for Kids (for Memories That LAST!)
This post may contain affiliate links for your convenience. That means that if you make a purchase, I will receive a small commission at no extra cost to you. Read more here.
What are the best experience gifts for kids, and why should giving experience gifts matter, anyway? After all, isn't getting tons of presents the stuff childhood birthdays and holiday dreams are made out of?
Let's play a game; take a second to consider what memories stand out from your childhood. If you're like most people, it wasn't the Cabbage Patch Kid doll you got when you were five or the check your great aunt Tessie put in your birthday card when you turned ten, but rather the fun experiences you shared with your loved ones.
This is particularly important to us as a minimalist family, and because I've gotten so many questions about how we handle gifts for birthdays and holidays, today I decided to compile this list of the best experience gifts for kids you can gift any time of the year!
Let's dive into what experience gifts are, why you should consider giving them in the future, and 50 of the best gift ideas for kids for experiences they're sure to treasure forever.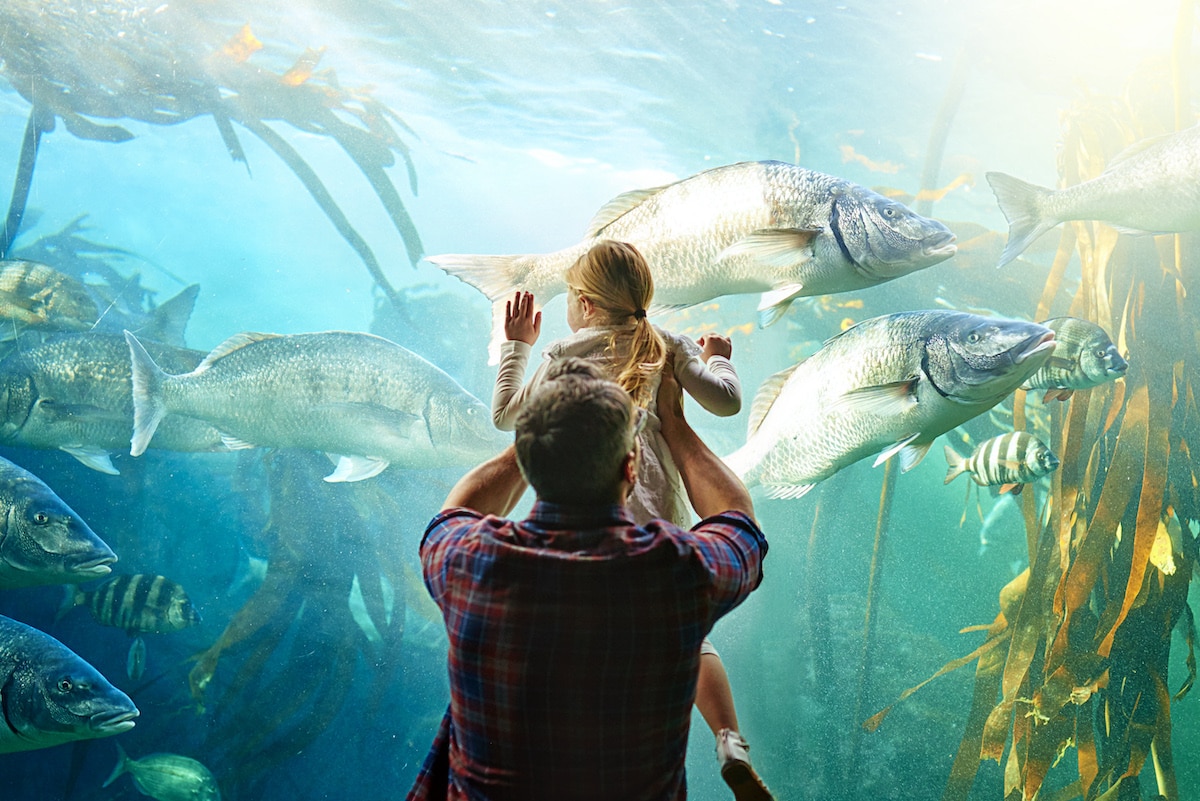 What Are Experience Gifts?
Also called experiential gifts or gift experiences, this word is used to describe any present that grants the receiver an experience over a material gift. While experience gifts can have a physical component, as we will discuss in a moment, the primary focus is giving the gift of doing rather than owning.
Common examples of experiences gifts include:
activity gifts
creative gifts
knowledge gifts
developmental skill gifts
and more
Why Give Experience Gifts?
An experience gift is my go-to option for a meaningful offering because they create lifelong memories that will give your kids all of the warm and fuzzy feelings.
Depending on the experience, your gift can promote a sense of togetherness. As a bonus, most experiential or activity gifts are also an excellent way to avoid clutter in your home!
Kids' interests are vast and can change often. A toy that they're obsessed with one week can be discarded and collecting dust the next. Experiences, however, often don't require physical items to bring lasting joy.
Kids can benefit from minimalist practices like this from a young age.
In fact, it's often better for them as research has found a strong correlation between materialism and low self-esteem that stems from early childhood (read more about that here.)
In addition to these benefits, experience gifts also prioritize skills. Many of the best experience gifts for kids promote learning in some shape or form. These can include intellectual, artistic, or athletic skills, all of which will serve them well in life to come.
BE INSPIRED: 30 Life-Changing Minimalist Blogs to Follow Right Now
But How Do I Wrap an Experience Gift?
Hey, I get it – there's just something about handing a gift to a child and seeing their face light up with joy. If you love watching your children open up their presents, don't worry; just because you are gifting an experience doesn't mean you have to miss out on the fun of opening presents.
Here are a few ideas for packaging your gift:
Write a fun card. Get a cute card and write a thoughtful message. You can either include the physical tickets within the card or just mention the experience if you only have digital passes on hand.
Send them on a treasure hunt. Put an object or photo that represents the gift in a box and then hide that box somewhere in your home or yard. Draw up a map and give it to them, telling them their gift is waiting for them when they find it. That's sure to become part of the experience they won't easily forget!
Make a fun experience gift basket. Find a basket or box and fill it with items related to the experience you are gifting. For example, if you are doing a home movie experience, you could include popcorn, candy, and a soda in the basket.
Create your own experience voucher. This is a great option if you want to get creative! You can design your own voucher and include all the experience details. It's a great way to add a personal touch to your gift.
Wrap an item needed for the experience. For example, if you are giving your child a slumber party or camping gift, you can include a sleeping bag when you tell them about the experience.
Just keep in mind that you don't HAVE to wrap or gift anything additional. Remember, the goal is to focus on the experience itself.
READ MORE: 10 Minimalism with Kids Tips to Save Your Motherhood
50+ of the Best Experience Gift Ideas for Kids
To help get you started, here's a list of gifts that kids will absolutely love! Consider their interests when choosing a gift, and they are sure to have a great time.
1. Children's Book or magazine subscription
A book or magazine subscription encourages kids to read more.
As a child, my favorite was Highlights magazine. Later, as I studied for my degree in speech-language pathology, I learned that reading also teaches children essential developmental skills like reasoning, problem-solving, pattern recognition, and more.
⭐️ Right now, Highlights is offering up to 60% off on subscriptions for best-selling magazines for all ages – click here to find out more about this special offer.
2. Rock Climbing Lessons
Rock climbing is fun and active. It's an unconventional way to get your body moving. Your kids will adore hanging from the ceiling or racing their friends to the top of the wall.
3. Dance Class
Dance class is a great active choice for your creative kids to express themselves and move their bodies.
4. A Day at the Waterslides
There's nothing more thrilling than a summer day at a waterpark. Kids will have a blast beating the heat and enjoying the slides.
5. Watch a movie
You can make an experience out of it by taking a trip to the theatre (popcorn and snacks are an essential part of the experience) or go the DIY route by making popcorn or snacks at home, setting up beanbag chairs, and settling in to watch a fun movie together.
6. Concert Tickets
No one forgets their first concert. Get tickets for your kids' favorite artists and watch them jump for joy.
7. A Ticket to a Sports Game
Sports games are an exciting event for any age. They provide a great sense of community within the stands and give your kids a chance to cheer and scream their hearts out.
8. Weekend Getaway
Sometimes a weekend getaway is all that's needed to provide your kids with a whole new arsenal of activities. Get out of town and have fun exploring; you never know what you'll find!
9. Art Classes
Art classes are a great way for kids to express their creativity and try out various mediums.
10. Pottery Workshop
Pottery is a super fun art form. Creating with your hands is rewarding and satisfyingly squishy. The best part? The mess stays at the workshop (and out of your home!).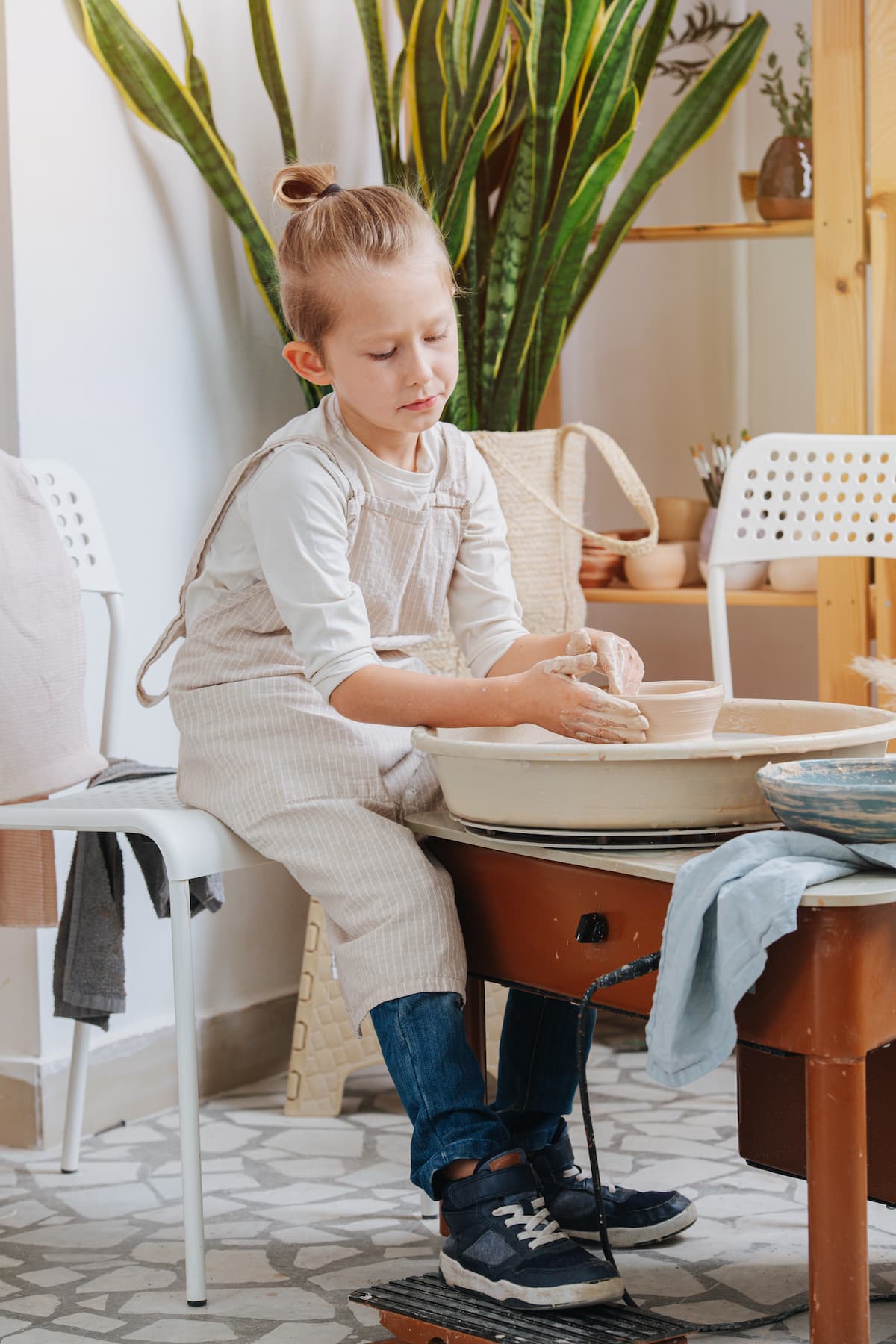 11. Trampoline Park
If your kids have an abundance of energy, a trip to the trampoline park is a great option. They can quite literally bounce off the walls.
12. Forts or air forts
Kids love forts, and you can be as scrappy or as fancy as you like. You can put together a DIY fort basket with blankets, pillows, and nightlights or give them something like the Original Air Fort.
RELATED POST: How to Make a DIY Air Fort Tent in 5 Minutes or Less
13. A Day at the Arcade
Arcades are ultra-stimulating and can keep kids entertained for hours.
14. A Round of Laser Tag
Laser tag is a great way for kids to unleash their inner spy (also, it's surprisingly active). Play in teams or ride solo. My boys enjoyed it so much that they've already put an at-home laser tag set on their gift list for Christmas.
15. Ice Skating
Skating is a fun winter activity. It's also a great skill to learn as kids, especially for those interested in ice hockey or figure skating. Round off your experience with a cup of hot cocoa with marshmallows after a long day on the ice.
16. Mini-Golf
Mini-golf is fun for the whole family. It promotes hand-eye coordination and a little healthy competition if you so choose.
17. Go Carting
Zipping around the race track can be totally thrilling! It's sure to be an experience your kids won't forget and want to repeat.
18. Natural History Museum
Natural history museums are great because they're often kid-focused with a lot of interactive elements. This is a wonderful option if your kids love dinosaurs, bugs, or minerals. The educational aspect is an added bonus.
19. Aquarium Trip
Aquariums are awe-inspiring. Kids get a peek at the underwater world and some great educational information as well. Bonus if there are touch-tanks where you can do things like handle starfish or feed the stingrays!
20. Day at the Zoo
Animals are a near-universal love for kids. Take them to see their favorite animals up close and personal for a day they'll never forget.
21. Amusement Park Tickets
Get ready for a highly stimulating day! Amusement parks have it all. Bright lights, thrilling rides, and indulgent fair food too.
22. Hot Air Balloon Ride
Yes, it's possible! Gift your kids a once-in-a-lifetime experience of riding in a hot air balloon.
23. Bowling
Bowling is a timeless classic for a reason. It's fun for the whole family.
24. Slime
Slime has been all the rage for the past few years. You can make and play with all sorts of slimes at home for your kids and their friends to experience.
25. Driving Range
Older kids might enjoy a day at the driving range to walk around together and work on their swing.
26. Kayaking Adventure
Take your kids for a kayaking adventure in a double kayak. It's an incredible activity experience that is also super explorative and gets them out in nature.
27. Petting Zoo
Petting zoos add that extra oomph of a tactile component for kids to enjoy as they learn about cute animals. Remember to promote proper handling of the animals and to sanitize your hands afterward.
28. Camping Trip
Camping is a good way to combine a love of the outdoors, active experiences, and family time. Don't forget to pack the s'mores and come with your best campfire stories to share!
29. Roller Skating
At this point, roller skating is experiencing a retro comeback! Gift your kids this unique experience and let them groove along to the music as they skate around the rink.
30. Nature Hike
Adventurous kids will love a simple hike through nature. Explore trails and even waterfalls with this gift.
31. camera and film
Give kids the gift of documenting memories for themselves with a camera suited to their age and skill level.
Younger kids do better with shock-resistant cameras like this one, while older kids might enjoy the funky and retro feel of instant cameras like this one.
32. Escape Room
Escape rooms are mentally stimulating and can be quite challenging for older kids and teens. Remember, before you choose your escape room, make sure the theme is age-appropriate.
33. DIY Play-Doh
Homemade play-doh is the original slime. Make yours with easy ingredients you probably already have at home.
34. Learn a new language
Speaking more than one language opens up so many doors and possibilities for their future! My kids already speak English and German, and we will also start working on Mandarin together soon.
Here are a few of the most popular options:
READ MORE: This gift made my list of my top 10 greatest minimalist purchases of all time – find out the rest here.
35. Tickets to the Community Theatre
Many kid-friendly plays will captivate your kids and may even spark an interest in the theatre.
36. Rope Course
Rope courses are active, challenging, and a great way to encourage team building.
37. Zip-Lining
Zip-lining is great for kids who love seeking adrenaline and adventure. It will be an unforgettable memory!
38. Stay-cation
Be a tourist in your own town. Explore with your kids and enjoy. If the child is old enough, allow them to help you plan. Ask them what they are interested in or curious about, and go from there.
39. Travel
Travel is incredibly rewarding and one of the best experience gifts for kids. At any age, travel expands your worldview. Blow your kids' minds by traveling somewhere with a completely different way of life than their own.
You can even make it an annual family ritual to look forward to year after year.
🧠 PRO-TIP: Find out how to pack like a minimalist and travel lighter – yes, even as a family! – with these 20 genius minimal packing and traveling tips and hacks that we used to go on a 2 week trip to Spain with carry-on luggage ONLY!
40. Fruit Picking
Get outside and enjoy the day by going apple picking, pumpkin picking, or berry picking with your family, depending on the season. (Just try not to eat too many off the bush).
41. Sailing
Enjoy a day on the ocean from a sailboat. Lean into the dips and hold on tight!
42. Spend an Afternoon at the Arcade
Arcades featuring retro, old-school games are surprisingly popular these days. They also happen to be quite affordable and fun too! Have a blast battling each other in Pac-Man or fighting in Donkey Kong.
43. Cooking Class
Tap into your kids' interests in food or cooking by gifting them cooking lessons at a community center or cooking school. You could even supplement these lessons with some of your own if you sign up on a platform like Skillshare; it's fun for the whole family!
⭐️ Click this special link to get a one-month FREE trial of Skillshare, which has over 30,000 classes, including cooking, gardening, writing, illustration, and so much more!
44. Host a Sports Day
Get the community involved by hosting a sports day for the neighborhood kids. This experience will foster friendships, team building, and a whole lot of fun.
45. Host a Slumber Party
Slumber parties are sure to be a hit! Incorporate games, an at-home movie, and of course, pizza. Fun DIYs will help make your party unique and an experience your kids will never forget.
46. Skiing or Snowboarding
Mountains can be a great change of scenery. Introduce your kids to a new active experience like skiing or snowboarding that is sure to thrill! If you rent the equipment on-site, you cut clutter in your home.
47. Tie-Dye Party
This creative classic is just too fun. Give old t-shirts new life with this fun gift.
47. Planetarium
Explore the limitless expanse of space at the planetarium. Spot stars or just sit in wonder.
48. Swimming Day
Beat the heat by heading to the pool.
49. Host a Scavenger Hunt
This is another experience that can involve the community. Set up clues around the neighborhood and watch the magic!
50. Spa Day or Self-Care
A spa day is one of the best experience gifts for kids, in my opinion. It teaches self-care and could even spark important conversations about mental health.
50. Library Trip and/or Library Card
A library card is a fabulous gift for the book worms out there! Unlimited books? Yes, please! You'll be amazed at how magical young children will find the library. Most libraries also have special storytime hours and activities for kids.
53. Musical Instruments and/or Lessons
Music is a wonderful creative outlet. This gift delivers your kids a lifelong skill and passion.
54. Summer Camp
A week (or month) at summer camp is an amazing experience for kids of all ages. It promotes independence and offers all sorts of activities that can stimulate athletic and creative interests.
Final Thoughts on Experience Gifts for kids
These are just some of the best experience gifts for kids. But the most meaningful experiences are individual to you and your family.
Want even more gift ideas? Check out these related posts for kids' gift ideas for every budget and lifestyle:
Did I miss anything? Share your favorite experiential gift ideas in the comments below!
Pin these experience gift ideas to remember for later!