30 Life-Changing Minimalist Blogs to Follow in 2023
This post may contain affiliate links for your convenience. That means that if you make a purchase, I will receive a small commission at no extra cost to you. Read more here.
Here is a list of 30 popular minimalist blogs to kickstart your journey towards living with less. You can find all the best must-read minimal blogs on topics ranging from frugal minimalism, minimalist style, extreme minimalism, family minimalism, and more!
Minimalism has been gaining popularity over recent years, and there are now so many helpful, motivational, and inspiring blogs dedicated to helping others declutter their homes and embrace the "less is more" philosophy.
So let's dive into this list of the best minimalist blogs no matter what your lifestyle is (or what you want it to be.)
RELATED POST: Top 10 Organizing Blogs to Follow for a Tidier Life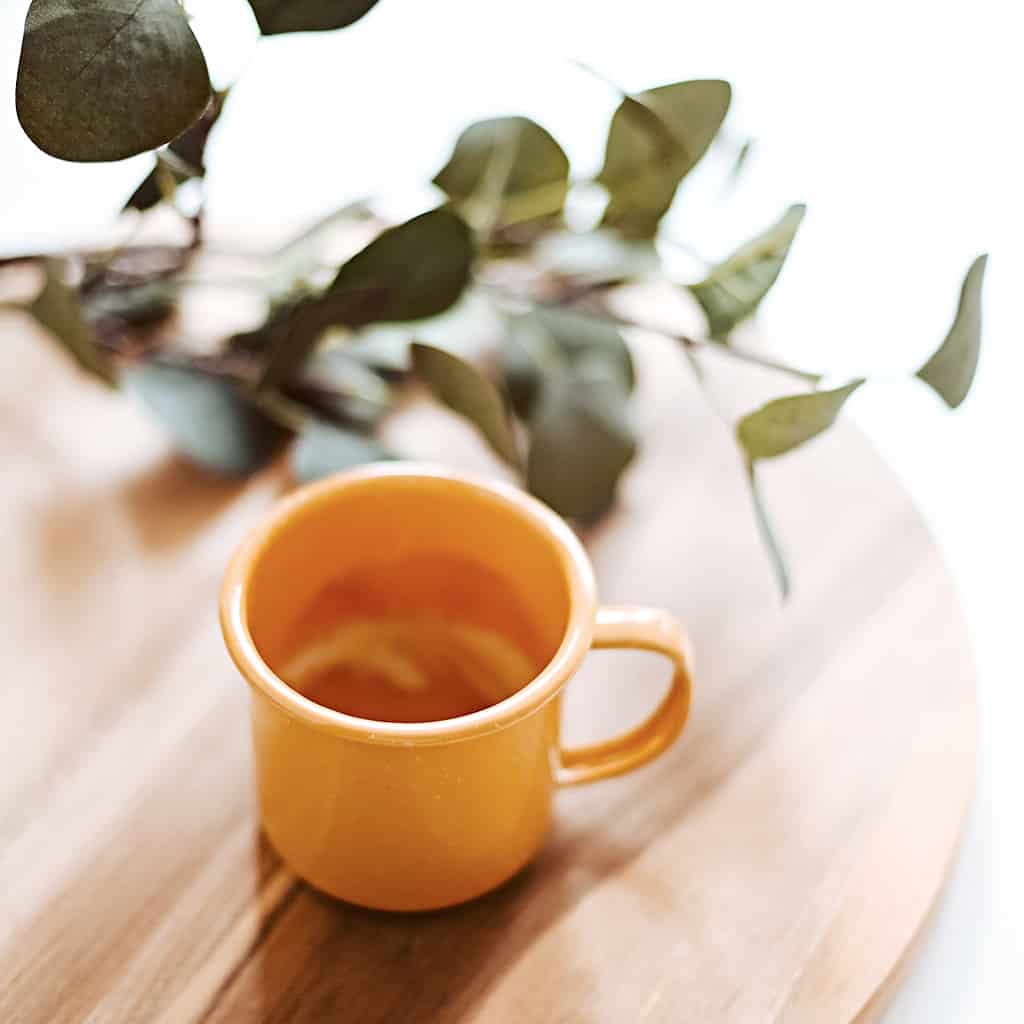 30 Best Minimalist Blogs for You to Follow
If you love intentional living, how-to minimalist advice, simple living inspiration, exciting decluttering and minimalism challenges, and more you will love these minimalist blogs
Your new favorite is somewhere on this list!
Read More: 10 Popular Minimalist Mom YouTube Channels to Follow
Yep, that's me, and this is my blog you've landed on!
My journey to becoming a minimalist began 30 years ago following the loss of my mother when I was nine years old. After her death, my father taught me just to put things in boxes "for later" and "just in case."
And thus, I became an emotional hoarder.
The "grief clutter" just kept piling up. I lost my father, my childhood home, and eight other friends and family members in my early 20s.
My life changed forever when I discovered minimalism. I embarked upon a 5-year journey to clear clutter, which ended up with my family extreme decluttering our entire home down to eight suitcases and moving to Europe!
After getting rid of 95% of our stuff my most precious keepsakes are either in use or on display in my home or fit in a single, small memory box!
Now I help busy moms simplify their life from A to Z. 🙂
READ MORE: I donated 18 inches of hair to kids with cancer and alopecia in honor of my mother!
Following a frustrating weekend cleaning out the garage, a conversation with his neighbor led Joshua Becker to minimalism, and the rest is history!
After that conversation, the Becker family decluttered 75% of their possessions, and Joshua has gone on to publish five books detailing his thoughts and experiences on minimalism.
His website, Becoming Minimalist, reaches over a million readers each month and followers appreciate Joshua's practical minimalist living tips and advice — and of course, his HAIR, which has a fanbase all its own.
Approaching age 30, Joshua Fields Millburn and Ryan Nicodemus had achieved everything society says should make you happy: six-figure jobs, nice cars, big houses, and all the stuff that comes with keeping up with the Jones's.
But there was still a gaping void that stuff wasn't filling up, and they found themselves asking, "Is this it?"
So they walked away from it all, embarking upon a journey to minimalism.
Fast forward to today, and they have helped millions live meaningful lives with less. Theirs is probably one of the most widely discussed minimalist blogs of all time; they also have a podcast, YouTube channel, films, and several books.
Be More with Less is a minimalist blog focused on intentional living and getting rid of the clutter in your life.
Courtney Carver says that she spent much of her adult life tired, stressed, and sick. After being diagnosed with Multiple Sclerosis in 2006, she decided to simplify her life and live more minimally.
Courtney blogs about living a life of meaning and purpose and created the minimalist fashion challenge Project 333, which challenges you to dress with 33 items for three months.
Dawn shares her practical decluttering and minimalist tips, tricks, and ideas on her blog and YouTube channel of more than 450k followers!
As a wife and busy mom of four, Dawn knows what it's like to feel stressed out by all the stuff in your life and embarked upon her journey to clear clutter a few years ago and never looked back!
If you want to know more about the benefits of minimalism, appreciate good storytelling, and love practical decluttering tips, you simply MUST follow her now.
No Sidebar was created by Brian Gardner and features articles about living minimally and an interactive email course created to help you design a simpler life with less.
Beginners to minimalism can browse their most popular posts, or you can even write for them yourself! There's something for everyone.
Leo Babauta is a dad, vegan, writer, marathon runner, triathlete, and more, who lives in San Diego with his wife and two teenage kids (they have six kids in total, but several are grown).
He blogs about finding joy in simple living and mindfulness in the daily chaos of your life and reaches a million readers each year to inspire them to clear the clutter so they can find happiness.
BE INSPIRED: 101 Marie Kondo Quotes & Sayings to Spark Joy in Your Life
Matt D'avella is a well-known Netflix filmmaker, entrepreneur, and YouTuber with an audience of over 3 million rabid fans who tune in for his innovative videos on minimalism, productivity tips, and habits.
He is famous for collaborating with The Minimalists on two documentaries, his day-in-the-life of a minimalist video with over 17 million views, and his awe-inspiring biceps.
Shannon is a mom of three who invites you to join her and her family as they strive to live a simpler life.
Any wife or mother would love Shannon's lovely home organization tips, minimalism advice, simple living ideas, and fun DIY projects for your sweet home.
READ MORE: How to Make a Minimalist Baby Registry (+FREE Checklist for Moms Who HATE Clutter!)
One of my personal favorites, Erica Lucas is a minimalish minimalist who accidentally discovered the joy of a living with less after beginning a massive – and I mean MASSIVE – decluttering journey.
Follow her if you are looking for a safe and judgment-free space to join someone who is on a journey to climb out of clutter, one day at a time.
Rachel Jones started on her journey to minimalism in 2008 when she was struggling with depression and felt embarrassed about her messy home.
Although she stresses that minimalism isn't the answer to everything, she knows it is a fantastic tool to help you focus on what's important, and now she helps other overwhelmed women turn their homes into a peaceful oasis.
When Melissa's first child, Aiden, passed away at only 19 days old, his short life and her journey through the grief afterward helped her realize what was most important in her life: her loved ones.
Thus, the seeds of simplifying and minimalism were planted and she got serious about decluttering so they could enjoy a simpler and less cluttered life, along with her busy toddler daughter.
If you are tired of feeling stressed out and overwhelmed by too much stuff and dream of a calmer, more intentional life, Melissa's got you covered.
Francine Jay wants you to know that being a minimalist is so much more than white walls and empty spaces; it's about how to eliminate the daily distractions that are keeping you from fully enjoying your life!
She writes about a diverse range of topics, including fashion, travel, philosophy, home decor, and more, and is the published author of The Joy of Less; which is "a book about the joy and lightness that can be found in having less stuff."
Ang and Sporty are the duo behind Mostly Mindful, a not-so-serious blog about minimalist living, which aims to help you declutter your life, explore minimalism, and even touches on the health benefits of a vegan diet.
Make sure to sign up for their lovely newsletter or check out Ang's TEDTalk, "The Less You Own, The More You Have."
Rachel is the author, almost Olympian, and clutter-busting mom behind The Minimalist Mom (not to be confused with Dawn from The Minimal Mom listed above!)
Rachel has written three books on simplifying and de-stressing your life, and if you are a parent, you will appreciate her tips on decluttering with kids.
READ MORE: 10 Best Minimalist Toys for Happier, Smarter, and More Creative Kids
If you are interested in zero-waste, simplicity, and minimalism with kids, check out Zoë Kim's blog, Raising Simple.
Zoë is a mom of four and the author of Minimalism for Families; she aims to give you practical strategies to simplify your home and your life.
If you don't believe minimalism with kids is possible, believe me — it IS!
Allie wants to ask you a simple question: "Are you maintaining your life or actually enjoying it?"
Back in 2012, Allie seemingly had everything; a nice house, a great husband, three kids, the whole package.
But she felt so guilty because all she saw were piles of dirty dishes, endless laundry, and kids' stuff scattered everywhere – it was to the point that she felt depressed and didn't want to be a mom anymore!
So she did a massive purge, cleared her schedule, and simplified EVERYTHING, which meant she got to be herself and enjoy life instead of just maintain it – and now she helps encourage other wiped-out moms to do the same.
READ MORE: Family Minimalism: 20+ Pros, Cons, and Tips for Simple Living as a Family
Instead of upsizing as her family grew, Dana and her husband decided to downsize, going from a 1,300 square foot home to a 450 square foot basement apartment they nicknamed "The Shoebox."
They spent five years and had three babies there, and a love of living big in a small space was born!
Now they are a family of six in a 1,000 sq. ft home, and they help other families embrace minimalism and small space living.
One of the ways that Rachel dealt with her mother's cancer diagnosis and her mental health trials was to buy more stuff; thus, she just kept impulse buying and accumulating until her mother passed.
But her burden didn't lessen – it grew! She inherited all her mother's possessions along with her grief.
But then she had an epiphany: "life is short," and she decided to live hers differently, rich in meaning instead of stuff. So she started purging her stash and moving towards minimalism to focus on the stuff that mattered most.
READ MORE: 50 Silly Things I Stopped Buying After 5 Years of Minimalism
Reading My Tea Leaves is a lifestyle blog by Erin Boyle that embraces the idea that "living small" can be not only accessible to all but also be beneficial.
Follow her for practical information on creating a sustainable and simple life, even in a small space.
Jennifer says she has been there, done that, and made all the mistakes —the wrong marriage, the wrong career, the mortgage, the debt, a very big closet, etc.
But then, a few years ago, she woke up and took back control of her own life and, you guessed it – started clearing out the clutter!
Now Jennifer has a passion for helping overloaded women clear their clutter and create space for joy in their own lives.
READ MORE: How to Shop Like a Minimalist: 15 Helpful Tips
Anthony Ongaro's motto is: love your attention, build better habits.
Years ago, Anthony got tired of what he calls "The 'Twitch" constantly pulling him away from the things he wanted to focus on, and he found it tough to be fully present in his own life.
So he started researching and experimenting with various ways to break his bad habits.
Now he has a website and newsletter that aim to help you do the same!
Colin Wright is an author, podcast host, writer, and public speaker who has traveled the world in various ways since 2009.
He writes thoughtful articles on living with less, traveling the world, and all sorts of diverse topics on his blog, Exile Lifestyle. There's something for almost everyone, especially if you love to travel.
Youheum is an extreme minimalist and mindfulness coach who wants to guide you on the path to healing the emotional causes of the unwanted habits, stress, clutter, and toxicity in your environment.
Her calm and soothing voice and videos won the hearts of over 250,00 supportive followers on YouTube; she also offers meditation and coaching classes on her blog!
The Black Minimalist community is a safe space for black minimalists to connect, share ideas, and work towards liberation.
While they note that their blog centers on the experiences of black people, they welcome other minimalists to their space as well. They also have a podcast, ebook, newsletter, and more!
Mr. Money Mustache does not identify as a minimalist, but his extreme frugal lifestyle can probably be considered financial minimalism.
He is one of the pioneers of the FIRE lifestyle (that's financial independence retire early for you non-Mustachians) and a personal hero of mine.
The man behind the mustache retired at the ripe early age of 30, and if you love frugal living with a healthy dose of witty banter, you will love his articles.
When I think about Scandanavian minimalism, I think about Benita Larsson.
If you love minimalist home decor and a quiet appreciation for the simple things in life definitely check out her content. She makes slow and intentional living look so, so good!
Bright and cheerful, dear Vera is an absolute pleasure to read and listen to – and her 150k YouTube followers probably agree!
Her blog, Simple Happy Zen, is a place where you can get tips and inspiration for living a simpler, happier, and calmer life because you not only probably could use it, but you also deserve it.
Happy Grey Lucky is a lifestyle blog that touches upon motherhood, home decor, DIY, travel, and more.
Sina, the mom behind the blog, has two adorable kids and a bright and simple minimalist aesthetic that is a joy to behold. A must-see!
Fun fact: her cute family travel picture made it onto my vision board to inspire us to travel more!
A place where a simple minimalist lifestyle and personal finance meet.
Dave and Ashley are in their late 30s with two small children. On their blog, they share their thoughts on frugal, intentional living, and minimalism.
If you want to know money hacks to help you stay on budget and save money like crazy, they are worth a read!
NEW! Download this FREE printable budget planner and take control of you money right now. It's based on the plan that helped us crush $250k in debt in five years and afford our dream home in Europe!
Final thoughts on the best minimalist blogs
So which of these is the BEST of the minimalist blogs?
Of course, the best minimalist blog is the one that resonates with you – your thoughts, your experiences, your life, and your goals.
I hope that you were able to find your new favorite minimalist blog on this list!
There are plenty of amazing minimalist bloggers to choose from and more each day.
If you love videos about family minimalism, make sure to follow me on YouTube! Every week, I share my practical ideas on decluttering, minimalism, and financial minimalism with my 90,000 followers. 🙂