10 Best Minimalist Purchases of My ENTIRE Life!
This post may contain affiliate links for your convenience. That means that if you make a purchase, I will receive a small commission at no extra cost to you. Read more here.
Over this five-year minimalism journey, we've gotten rid of a lot of stuff. In fact, my minimalist family of four decluttered our entire home down to eight suitcases, sold or donated almost everything that we owned, and moved to Europe two years ago!
There have been quite a few surprising side effects from decluttering 95% of our belongings, but perhaps the biggest is the mindset shift in defining value.
There is so much more to value than just a price tag!
Value can also be measured by knowledge gained, memories created, shared experiences, and so much more.
That's why this week, I am sharing the ten best minimalist purchases of my entire life; some of these things changed my life in ways I couldn't even IMAGINE!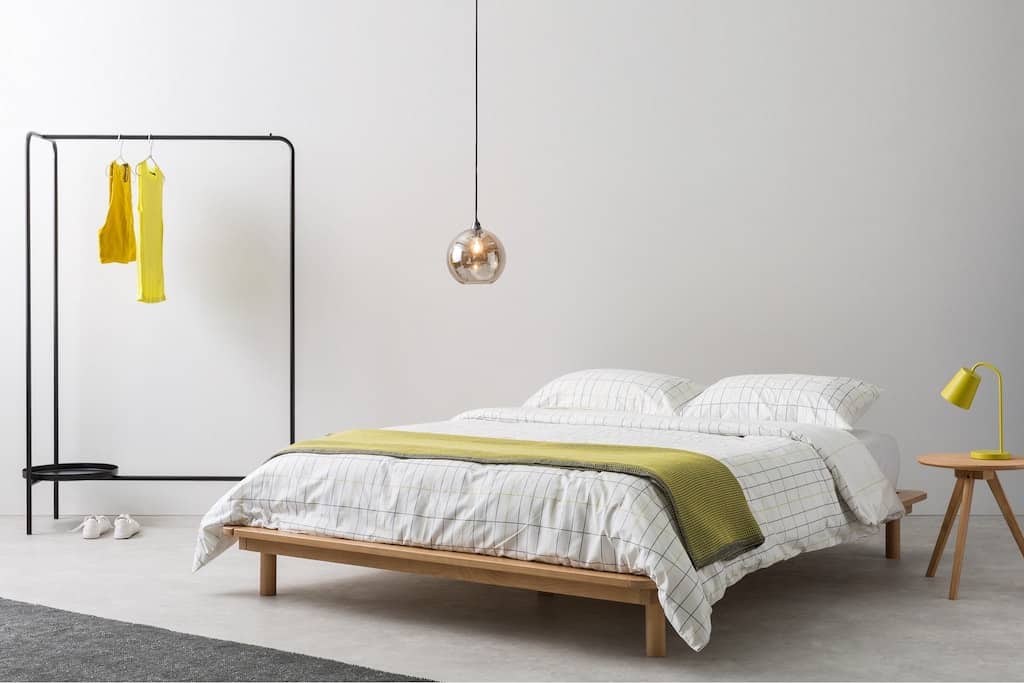 The best minimalist purchases of my entire life
As a minimalist, I've come to realize that the best purchases that I ever made weren't really about the things but about the value, joy, or opportunity that they offered to me.
When you practice mindful spending and intentional buying, you might find that those items give back value that exceeds your wildest expectations.
I certainly did!
FIND OUT MORE: 25 Simple Ways to Be Intentional in Your Life and Habits
1. Language programs
Learning to speak a new language is one of the best hobbies you can embark upon, both as a minimalist and as a human in general.
My Mandarin Chinese studies allowed me to readily assimilate to life in Shanghai when we took a two-year ex-pat assignment there in 2013 – I had so much fun immersing myself in the language and culture!
I didn't experience culture shock or get overwhelmed at all!
Studying a foreign language has so many benefits.
It challenges your mind, boosts your confidence, opens the door to travel and new friendships, and so much more. It can also be good for your career, as bilingual or multilingual employees are in high demand in many professions, from retail services to hospitals.
My favorite language programs: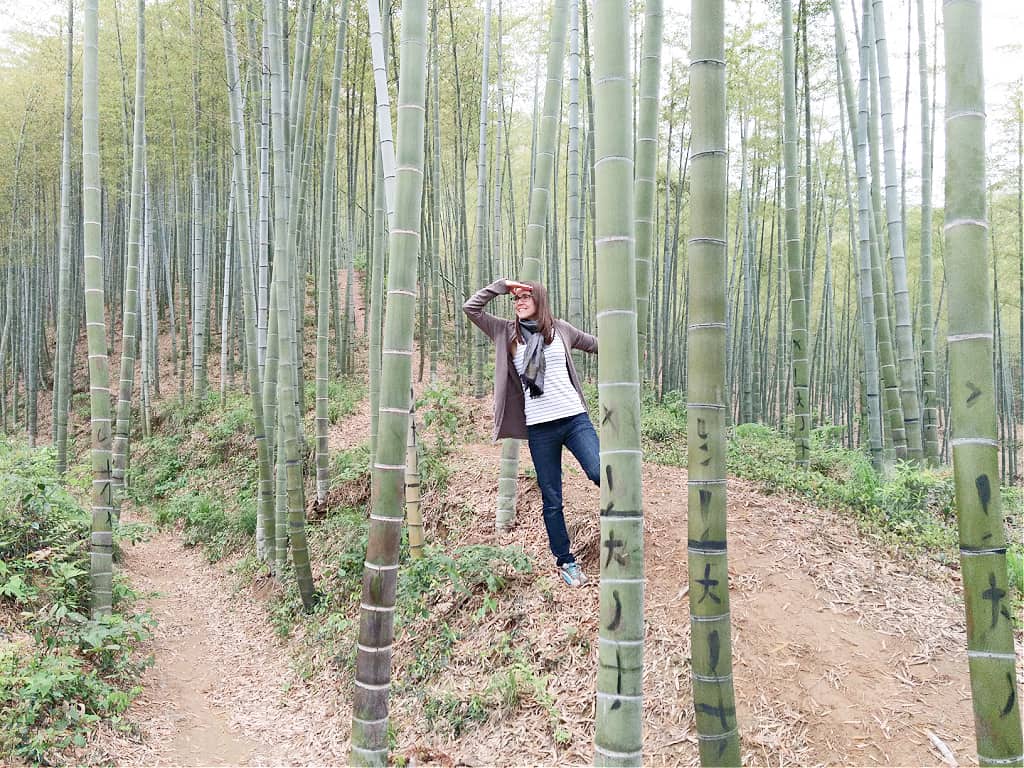 2. A solo train ticket to Paris
I'd always daydreamed about teaching English in a foreign country, but anxiety, fear of the unknown, and lack of money held me back.
Then my husband had to go on a business trip to France in 2011, which I had always wanted to visit. We traveled to the countryside together, but since he was working during the week outside of Paris, I ended up getting a train ticket and traveling solo into the city a couple of days ahead of him.
Traveling alone in a foreign country was a HUGE step forward for me in letting go of my fears.
By the time my husband joined me, I was practically a new woman, one who was much braver (and well-fed on French baguettes and pastries.)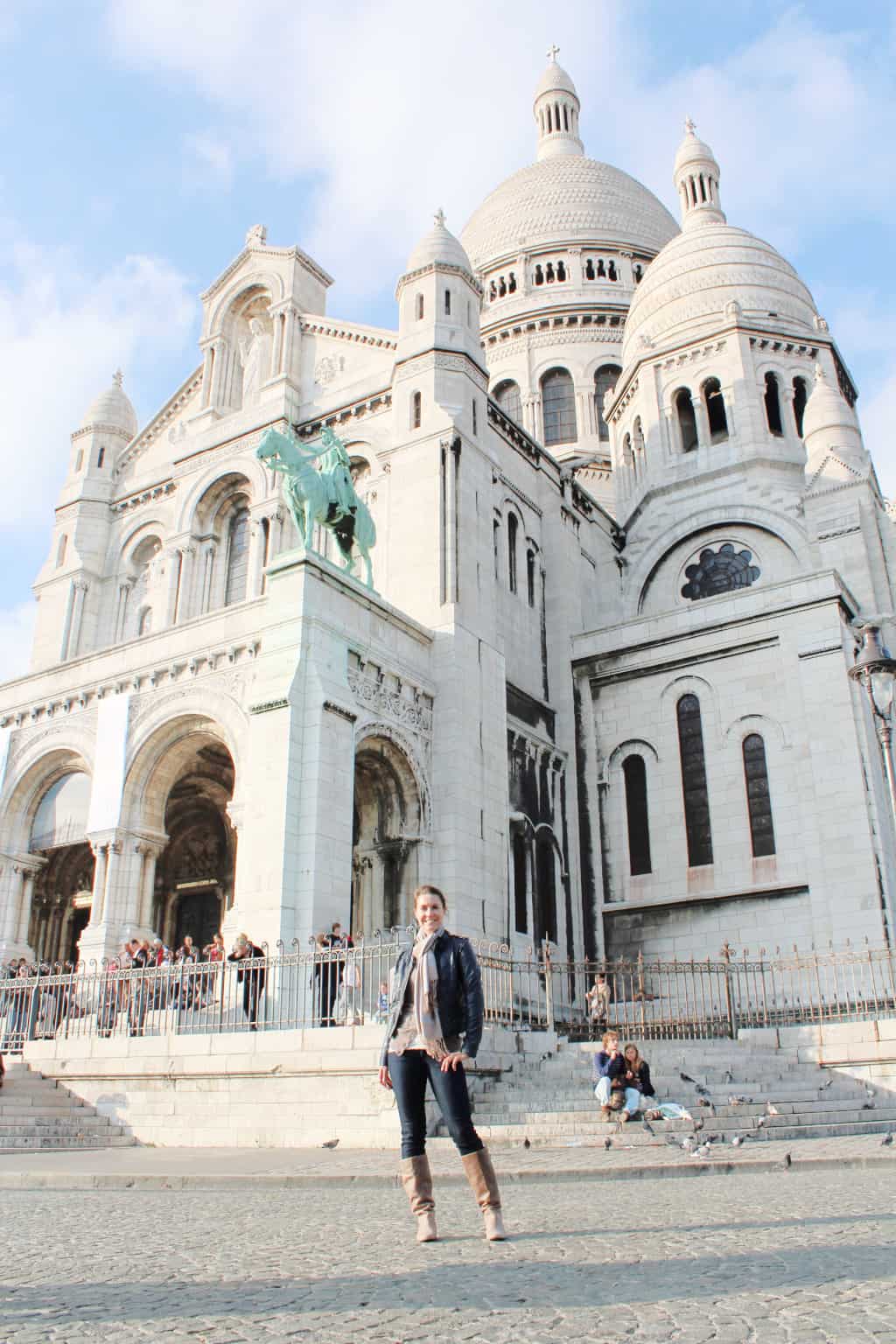 3. A good camera
I didn't know it at the time, but this was one of the most important minimalist gifts that I could ever give to myself.
I bought a Canon T3i Rebel camera over ten years ago. I used it to video record clients as part of my speech and language evaluations while I side hustled as a communication consultant.
That camera not only increased my income (an important financial minimalist budgeting tip!), but it also became a gateway for me to start my blog and my YouTube channel a few years later.
Now I help millions every year with my blog and have 85,000+ followers on YouTube!
I recently upgraded to a new camera, but I still grab my old T3i Rebel when I need a second angle or still shot at times.
So I can say I've gotten a lot of value and use out of this baby!
NOTE: I can't in good faith recommend buying the T3i Rebel now because it's so old and out of date! If you need a camera, my newer Canon camera is pictured above and it's much, much better.
4. Education (not just school!)
While I value the college education that earned me my degree in speech-language pathology, I also appreciate learning that goes beyond school, college, or career.
There is so much knowledge at your fingertips – you need to go out and find it!
Beyond what I learned in school, I also read books that changed my habits, blogs that changed my life, watched YouTube videos for DIY projects, and took online classes on everything from photography to public speaking!
✨ FREE TRIAL: Test out Skillshare yourself by clicking this special link to get a 30-day free trial.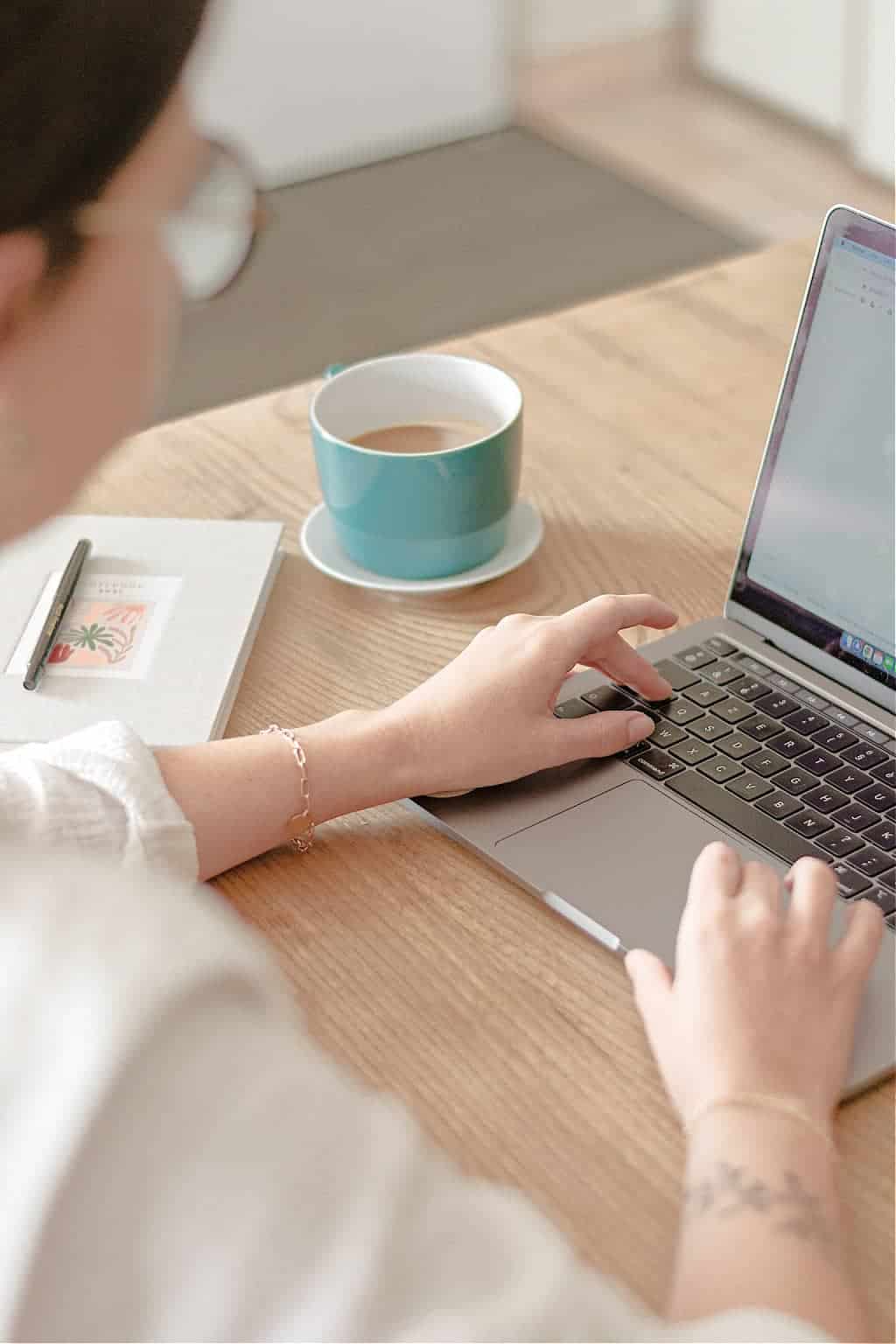 5. All-Clad wok
We are a multicultural family, and that means we have a multicultural diet!
We wanted to buy a good wok, and after getting a generous Nordstrom gift card at our wedding, we decided to purchase a high-quality All-Clad wok.
I refuse to buy cheap pans ever again. (Seriously, I cringe thinking about all the money I wasted on cheap pots and pans in the past, just because I didn't know any better.)
We were so impressed with our wok that we also bought a deep saucepan from All-Clad.
The sentimentalist in me revels in the fact that these are quality cookware that can last a lifetime. I'm sure I will be able to pass them on to my children one day, which is something that I value as a mom and a minimalist!
READ MORE: 10 Minimalism with Kids Tips That Can SAVE Your Motherhood
6. A small scale
This was one of the smartest financial minimalist purchases I ever made!
When you sell your clutter, you can:
ensures your stuff doesn't end up in a landfill
alleviate financial guilt and save more money
make sure your items go to a good home
I had certain pieces that I knew would sell better if I offered them up globally versus just selling locally on Facebook Marketplace or Craigslist, so I bought the little rose gold Accutek scale you see pictured below.
Being able to weigh items accurately for shipping saves you time and money!
This little baby is accurate down to 0.1 ounces, and it can handle up to 86 lbs of weight.
I was a busy stay-at-home mom decluttering and listing items to sell in between life and my kids' naptimes, but I got to the point where I was making over $1,000 a month selling unwanted clutter.
READ MORE: I Made $50,000 Selling Clutter – Here's How I Did It!
7. Our dream home
What more can I say?
This purchase was decades in the making, and sometimes I can't help but pinch myself to make sure it's real.
We now live in the most beautiful 100-year old home, and although the squeaky floors drive us CRAZY, we are over the moon to be raising our children in this beautiful space.
ABOUT US: I was an emotional hoarder. My husband grew up poor in China. Now we are a happy and debt-free minimalist family living our dream life in Europe – here's our story.
8. Blender + food processor
I love my Ninja blender!
I was very intentional about selecting the right blender, and I wanted something that could also do food processing.
My baker friend told me she adored her Ninja blender, so I kept my eye on the price and scooped it up on a Black Friday Sale last year.
I use it to make all sorts of recipes, from smoothies to muffins to meatballs! It's helped simplify my life in so many what when it comes to preparing yummy and nutritious food for my family.
9. Bed frame and mattress
We spend 1/3 of our lives sleeping, so a good bed is essential!
I know many minimalists sleep on the floor, but we are adamant about having a bedframe, both functionally and for aesthetics.
How much do I love the Kano bed from Made (.) com?
Here, let me count the ways:
I love the natural pine, which fits perfectly with our other furniture.
I love the rounded corners for safety because I have two VERY clumsy boys.
I love the chunky round legs – they look good and support all four of us when we snuggle in the mornings.
I love that this bed came with slats (it's surprisingly hard to find frames with slats in Germany!)
I love the little hidden lip at the head that's perfect for hiding stuff, which means we don't need nightstands.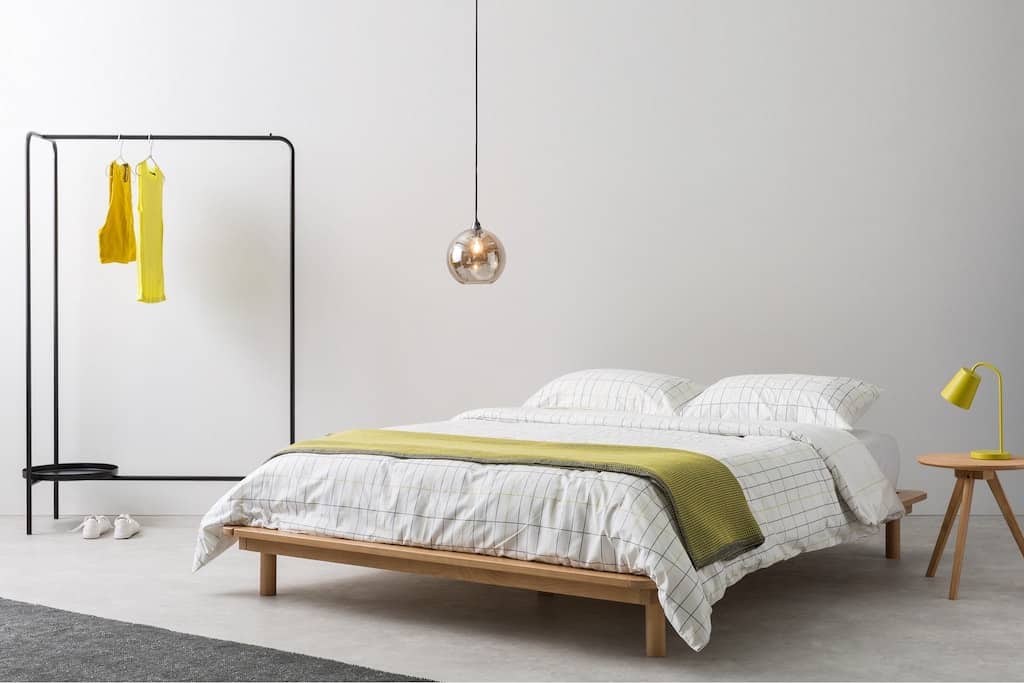 What kind of mattress do we have?
We chose to support a local small business here that makes handcrafted mattresses from natural materials, and we get a great night's sleep on our bed.
Pro-tip: it's essential to consider the hardness levels when you select your mattress – we go for hard over soft! If you find your bed too uncomfortable, many of my readers have told me mattress toppers were their life-changing purchases.
FYI: The Kano bed frame and other Made products are only available to customers in the UK and Europe – sorry. 🙁
10. An eReader
One of my minimalist mantras is don't buy anything you can get for free.
One of my lovely friends gifted me their 10-year-old Kindle, but I have purchased books for the Kindle, so I included it on this list!
I love having a Kindle because it's easy to take along anywhere and cuts down on book clutter, which I struggled with as a former "book person." I used to break my back moving my books from place to place, but moving my eBooks is a BREEZE!
I still buy children's books for my kids, but I like my Kindle for myself now. I'm currently reading "7 Habits of Highly Effective People," which I got for free with my Amazon Prime membership.
✨ MINIMALIST MOM TIP: An Amazon Prime membership is great for moms since you get fast shipping, perks like free videos and books, and even discounts on wedding and baby registries!
More best minimalist purchases from my followers
Here are some of the favorite comments I got on the YouTube video about the best minimalist purchases from my followers – add yours too, if you like!
My Vespa LX50. I dreamt about it for so long. I love to feel the wind on my arms when I ride it.
My dog.
My best purchase ever: Lasik eye surgery 18 years ago!
My hearing aids.
Best EVER purchase was a tandem bicycle in 2006!
The best purchase I ever made so far are my braces.
Pin this list of best purchases